Not every pipeline is a smart one
Your Pipeline is a core sales forecasting tool and gives you a clear view of your expected revenue for the future.
We've created an interactive pipeline that gives you a unique view of your sales, helping you Predict, Motivate and Close more deals than ever before. Now you have the option to select from two different views in the pipeline: Kanban view and Forecast view.
Importance of Sales Forecasting
Sales forecasting enables a business organization to work systematically.
Forecast enables the production manager to set target for his workers.
It enables the sales department to fix responsibilities on every salesman.
In the absence of sales forecast, a business enterprise may work without any focus and this may result in wastage of its resources.
It helps to cut down wasteful expenditure and as a result the goods can be offered at a fair price.
Sales forecast enables all the departments of the business to work together in proper co-ordination and co-operation.
As target is set for each individual and department, it is easy to control performance.
Sales forecasting is vital for preparing budget.
It helps to determine the production capacity that is actually required.
Sales forecast helps in product mix decisions as well. It enables the business to decide whether to add a ncw product to its product line or to drop an unsuccessful one.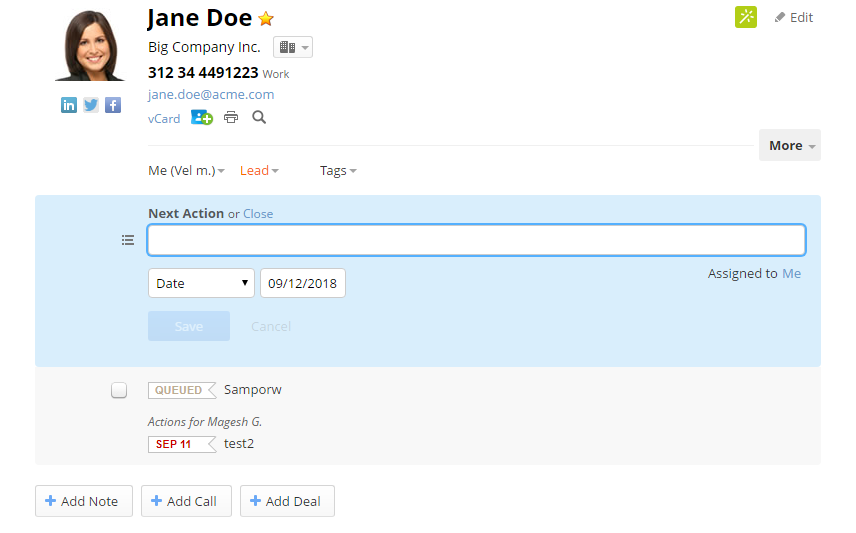 Benefits of Collaboration in Sales Teams
Whether you have a team of 2 or 200 sales staff keeping everyone in the loop will make you look super-organized and gain the trust of your prospects.
Having the full picture of the interaction and progress of prospects through your sales pipeline means you can scale with ease, take on more clients than ever before and still make them all feel like their getting your full attention.